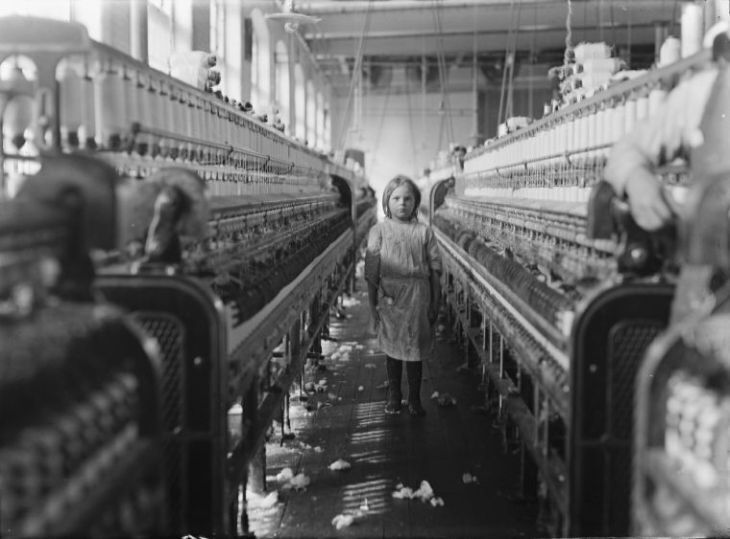 It's time to shatter the Fashion Industry's looking glass and look beyond
Broken Mirror Fashion is seeking to end slavery and help others choose environmentally-friendly fashion by using safe and traceable methods for their clothing.
Broken Mirror Fashion
When you look into the fashion and textiles industries around the world, you learn that the multibillion-dollar industry is far from ethical. The average t-shirt uses 500 gallons of water in its creation. On average, they're made with 60 percent synthetic fibers. In other words, fast fashion has made a huge mess. That's why they have the world's second-highest carbon footprint.
Broken Mirror Fashion is a committed voice to sustainable clothing fashion and its owner Jennifer Lully is happy to hold the microphone. "We are one of many emerging companies who refuse to use slave labor and poor practices." You step into their store and the love of fashion is vibrantly present. Not just the love of fashion, but for the planet as well.
They want to become a leader in eco-fashion.

Where Do My Clothes Come From?
2016 revealed the average revenue sales of major clothing companies sat comfortably around two billion dollars.
What's really problematic about this is most end-users can't begin to guess at the origins of their clothing. Historically, the United States actually commanded a direct and powerful presence in the textile industry. Now, most major companies have outsourced. With only a handful of American-based textile companies remaining, concerned consumers are reaching out to help track the real origins of the clothes that they wear. They are taking responsibility for the impact of their fashion purchases.
Can Fashion Be Ethical?
In the age of social media, trends come and go faster than ever. If you wait a day longer, your outfit becomes "so yesterday."
This has given birth to a phenomenon we now know as fast fashion. Fast fashion has a massive environmental impact, both in terms of manufacturing and disposal.
Clothing manufacture necessitates a significant amount of energy and resources, and it is dependent on harmful fabric dyes and other chemicals that pollute our environment.
Jennifer adds, "We love fashion, but as environmentalists, we're disgusted with the negligence and corruption in most fashion industry practices."
Fashion accounts for one-tenth of global carbon emissions. While the price tags may be convenient for the moment, the impact they leave behind cannot be fixed by money.
How Can We Fix This?
The consequences of fast fashion are deadly. So what can we as consumers do to avoid them?
The first step that we can take is to move towards purchasing sustainable and ethically sourced fashion.
When we select great sustainable products, we limit our waste. We limit the number of clothes we buy, which ultimately saves money.
Now you may be wondering … what's the difference between fast fashion and sustainable fashion?


Fast Fashion vs. Sustainable Fashion
The answer is simple, sustainable companies prioritize quality, utilizing long-lasting materials and finishes that are environmentally friendly, like water-based inks.
The fundamental distinction between fast and sustainable fashion is the quantity of waste produced by each. Fast fashion produces clothing that falls apart in the short term. This ends up in the landfill weeks after purchase. Less waste means less water contamination and fewer carbon emissions during manufacturing.
Ethical work settings guarantee labor is ethically supplied, fairly paid, and not abused during the production process.
"We believe the fashion industry is broken. We believe beauty standards are broken, like the industry itself. We want to rebuild it. We envision a more ethical, inclusive, sustainable world." Broken Mirror, says.
Sustainable fashion implies improved working conditions, more equitable compensation, and fewer illegal sweatshops from companies that manufacture clothing.
One hobby seamstress, Vanessa Ahlborn says, " Fashion and textiles as industries need to become a lot more honest and accountable to the end-user. Most people don't realize where their latest pair of jeans comes from. "
Slow and steady wins the race. There is a gathering crowd of voices that is calling for this change.  Broken Mirror Fashion is leading the way.

Media Contact:
Name: Andrew Laughbon
Phone: 801-792-5041
Email: [email protected]
Company: Broken Mirror Fashion
Website:brokenmirrorfashion.com